A while back, I wrote a post on rethinking the Noachian flood from an LDS perspective, with a link to a recent article by two LDS scientists raising issues with the classic Flood story.
Here's a pithier commentary: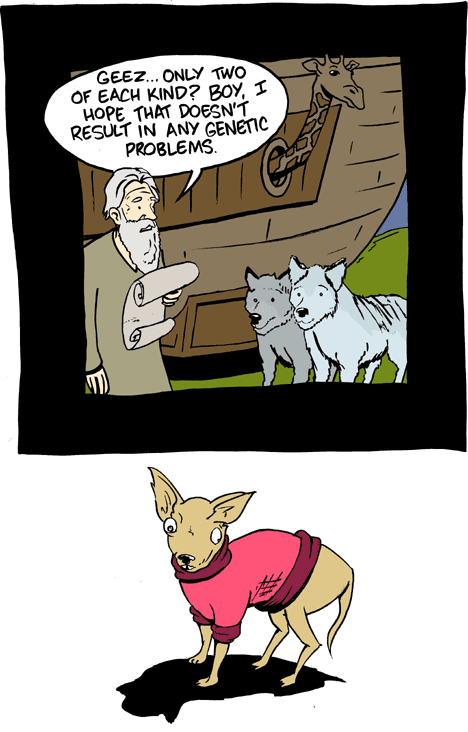 Heh. And I say that as the proud owner of (count 'em!) 4 (count 'em!) Miniature Pinschers.  ..bruce..